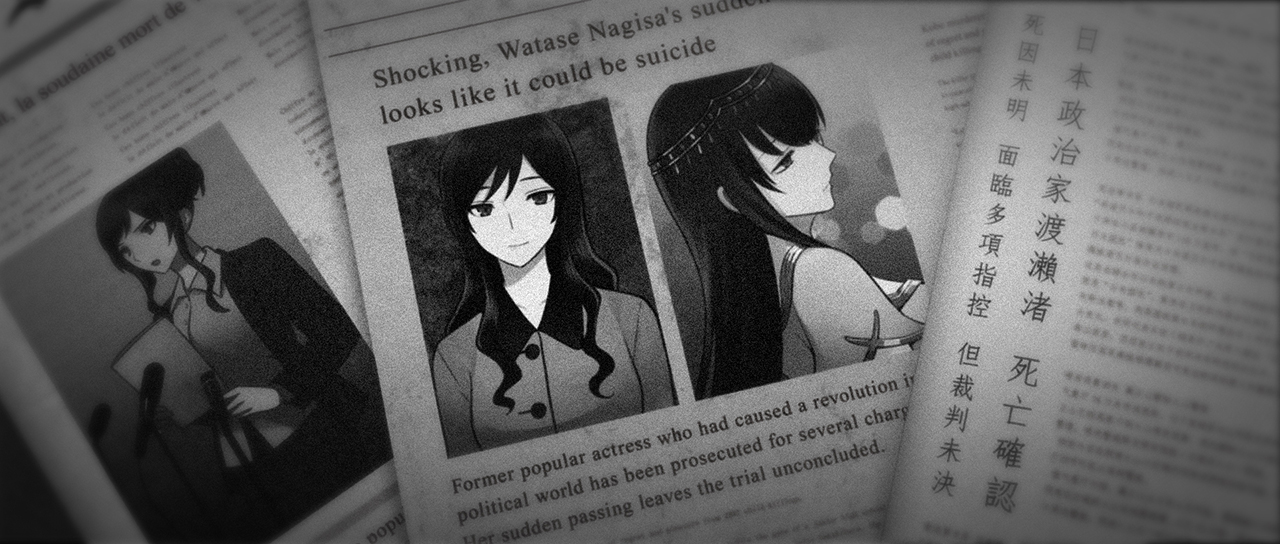 渡瀬渚の怪死事件 / ​​The case of Watase Nagisa's death:
​​14 years ago, hailed politician Watase Nagisa was suddenly arrested as she was accused of leaking classified information. Shortly after her arrestation, it was announced that she had committed suicide.
​​The media was methodologically silenced by nameless authorities and so, without ever revealing themselves, the facts were left to slowly wither away as time passed.
Rumours about false charges and the possibility of murder kept circulating; even now, Watase Nagisa's mysterious death leaves a bad aftertaste in the mouths of the nation's citizens.
14年前、政治家の渡瀬渚が国家機密の漏洩に関与したとして突然の逮捕。その後彼女の自殺が報じられた。
メディアは不気味に押し黙り、真実は何も明かされないまま風化していった。
冤罪・他殺との噂も出回り、国民の記憶には、今も後味の悪い怪死事件として残る。
RELATED PERSON – 関連人物