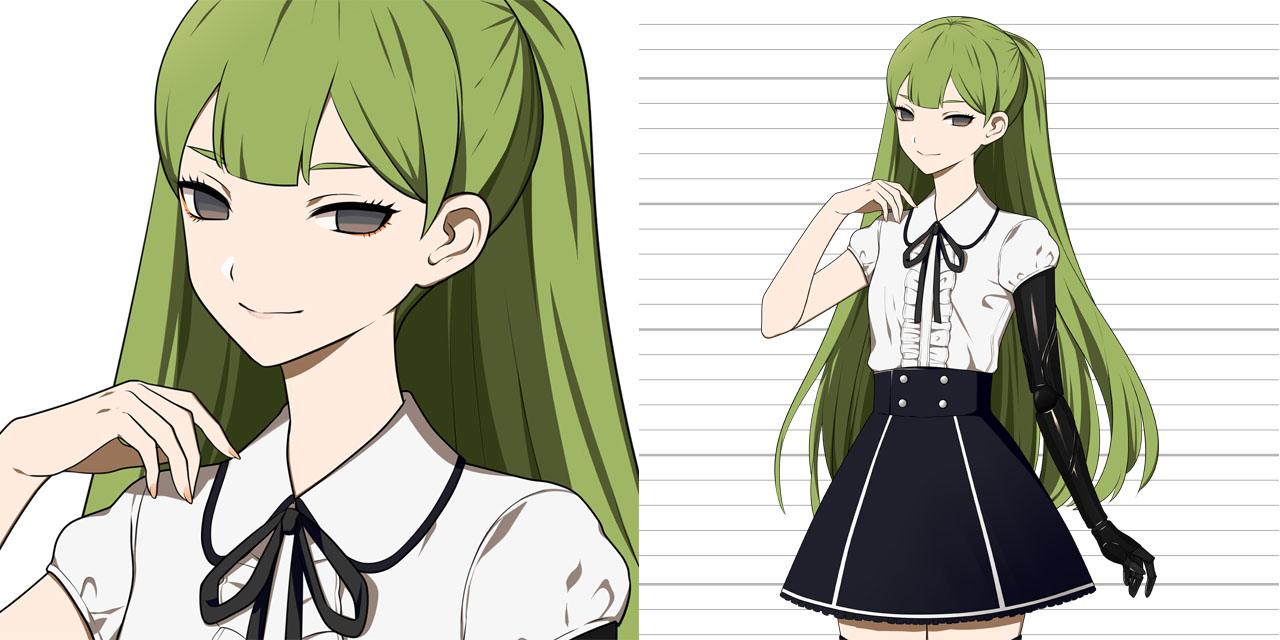 エリザヴェータ・アレクサンドロヴナ・オルロワ – Elizaveta Alexandrovna Orlova
機械の身体に気高き心、歌姫は"生きるVOCALOID"
【Opera Ⅱ Div.】
Musical actress, Opera Singer
Age 13, 150 cm, ?? kg
Despite being born with a physical handicap, joined
CYGNUS.CC
as a child actress for their musical productions. A prideful young lady with an unyielding spirit. However, due to a sudden disease she lost her voice. Artificial vocal chords were made for her but she was no longer able to sing the way she used to before. Eliza had lost her place on stage.
​​The pain of this experience lead her to refusing any form of contact with others. That was until Navi and Maya suggested for her to, instead of yearning for her old voice, change the music and her singing style so that her new voice would be able to shine on its own. From there on she slowly started to come to terms with her new voice and gained her place back on stage in the front lines. A unique existence, much like a living Vocaloid. Her voice, at first a handicap, had become her strongest feature.
Ever since, she has been leaving the maintenance of her artificial parts to Shinya and started to work with Rainie and Sunnie in the 3rd Dance Division. She is being doted upon by everyone as the Division's little sister. Despite her tough attitude she is rather fond of cute things, a fact she keeps a secret.
生まれつき身体にハンデを持ちながらも、CYGNUS.CCのミュージカル子役として活躍する勝ち気なお嬢様。しかしある時、病気で声帯を損傷。キグナスの技術で人工声帯を得るも、元のような声が出ず、舞台に居場所を失ってしまう。
​​それから部屋に閉じ籠もり他人との接触を拒み続けていたが、その噂を聞きつけた東篠航一郎と羽住真耶の"悪だくみ"により、不本意ながらも話をするように。そこで人工声帯の特性を活かした斬新な舞台の提案をされたことで、機械の歌声の魅力を知り、"生きるVocaloid"のような特異な存在として第一線に返り咲く。
​​以後、真耶にパーツのメンテを一任し、舞踊Ⅲ課で燕曦&玲瀟と共に活躍。末妹として可愛がられる。強気な性格に反して可愛いモノが好きだが、皆には隠している。