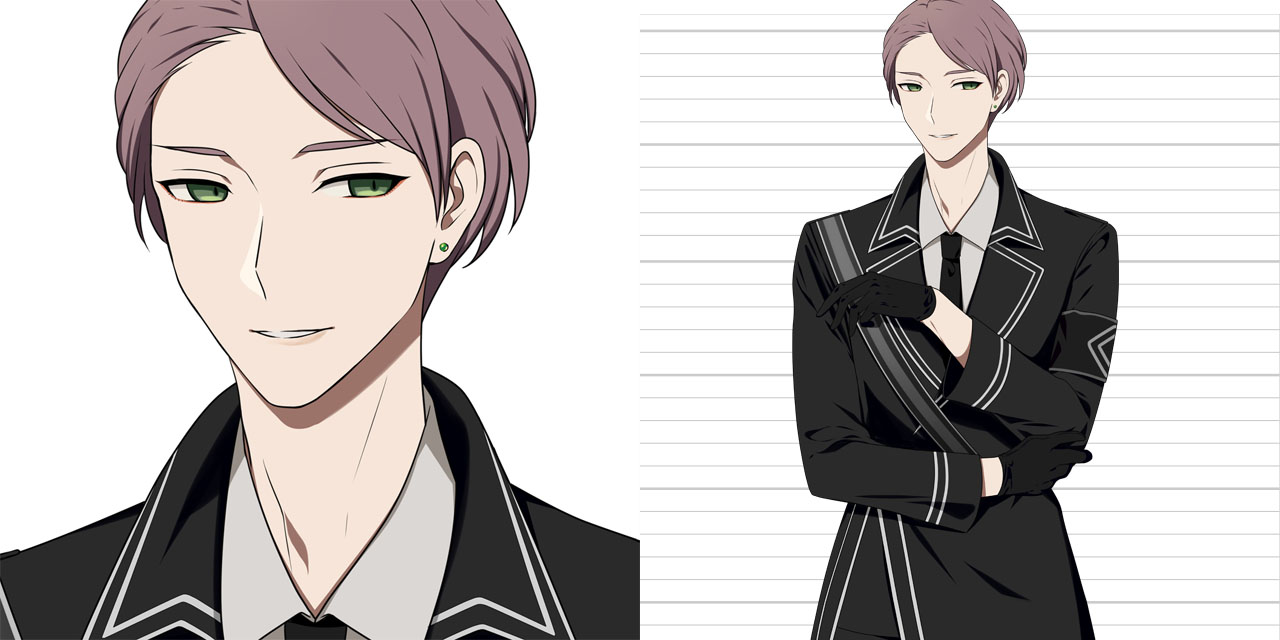 フラン – Fran | 問題児たちの姉貴分、革命的ドレスデザイナー
【Design Div.】
Dress designer, Stylist
Age 24, 186 cm, 70 kg
​​
Costume designer and Stylist. A young man with a kind, gentle demeanor. He tends to refer to himself in a rather feminine manner.
​Originally, he was a dress designer at a well-known and long established shop. But for reasons unknown he has joined CYGNUS.CC's Design Division and is currently responsible for their stage and costume design. As he had some previous connections with Sunnie Ling, who at the time just started out as a model, he ended up becoming her exclusive stylist. He closely works together with Sunnie for her Dance Division III performances and takes care of the costumes.
​
​As the oldest of the 6 main members, he guides them in an oftentimes gentle and sometimes strict manner. To everyone, he is like a reliable older sister.
​
​As he has some hunches regarding Sunnie's complex circumstances, he used to worry that she would be crushed by the sheer weight of everything she seemed to be carrying on her shoulders. But ever since Sunnie teamed up with Rainie, he felt a change in her expression and feels slightly more relaxed. Currently, he enjoys watching over the two of them as they bicker and play around like siblings.
​
​服飾デザイナー兼スタイリスト。優しく、物腰やわらかな青年。​一人称は「アタシ」。
元は老舗ファッションブランドのドレスデザイナーだったが、訳あってCYGNUS.CCの舞台美術や衣装制作を担当する意匠課に。その頃モデル業を始めた凌燕曦(サニー・リン)と縁があり、専属スタイリストを担当。舞踊Ⅲ課を立ち上げる際には側近として彼女を支え、同課の舞台衣装の制作を任される。主要メンバー6人の中で最年長であり、時に優しく時に厳しく導く、皆の姉的な存在。​
燕曦(サニー)が抱える複雑な事情を察しており、重圧に押し潰されることを心配していた。しかし彼女が玲瀟(レイニー)と組んでからは、その表情に変化を感じて安堵している。今はふたりが兄弟のように戯れ、たびたび衝突する様子をあたたかく見守っている。