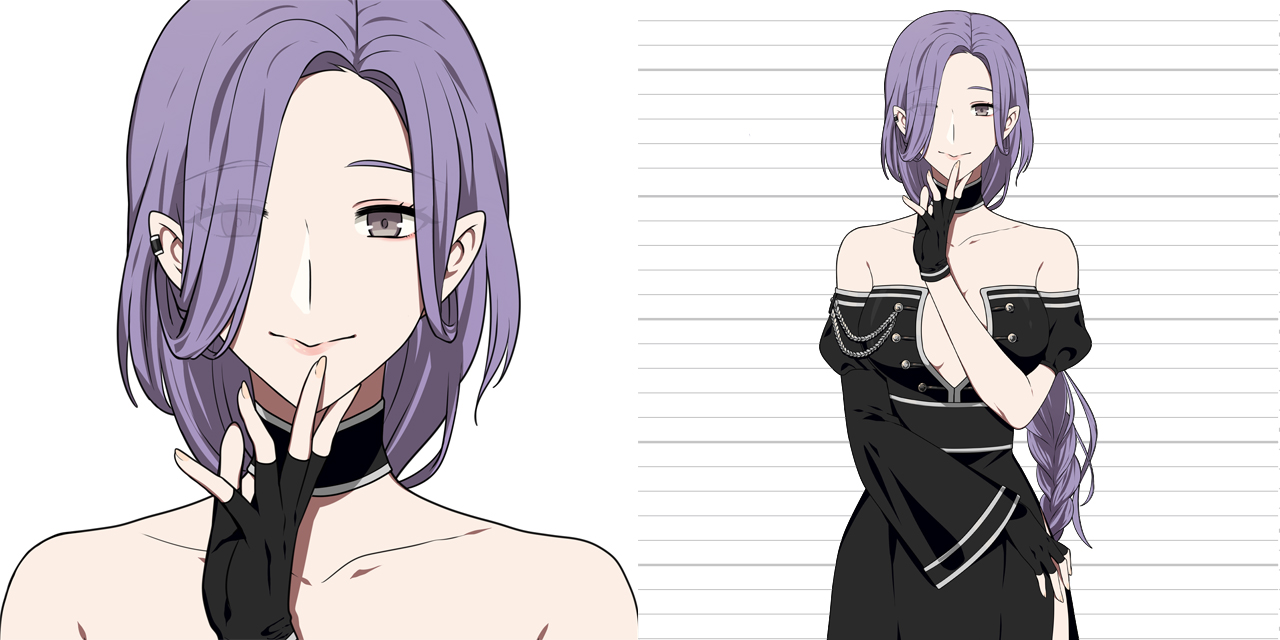 アイリス・ルーヴェンヘルツ – Iris Löwenherz | 自由奔放 師匠は"妖術"のスペシャリスト
【Illusion Div.】
Illusionist
Age 27, 163 cm, 48 kg
​​Navi's mentor. An easy-going magician. Her specialities are Close-Up Magic and escapology. Rank: Lieutenant.
​​​Famous for never taking on students, Iris decided to take in Navi as her disciple against all expectations, right before her retirement.Within but a year she trained the inexperienced music graduate, Navi, to become a full fledged Magician instead.
​​As an intelligence agent she would predominantly work around matters regarding security fraud. Oftentimes she would accompany Navi on his missions, teaching him various tricks and skills along the way. Right before her retirement, the Illusionist Division was in a dangerous situation. Navi, who had been active as her right hand, was then found to take matters in his own hands by putting his life on the line to solve the case.
​​Even though the incident was resolved successfully, Iris and Navi were still punished as the Illusion Division did not condone Navi's "methods." Rather than getting upset, Iris thought that, that entire fiasco, Navi's "Parting Gift" to her right before her retirement, was rather unique and amusing instead.
​As she had declared before, she resignated right before CYGNUS.CC's Japan-tour. Her current whereabouts are unknown.
東篠航一郎の師匠。自由闊達な奇術師で、専門はクロースアップと脱出。階級は大尉。
弟子を取らないことで有名だったが、引退を控えていた時期に入社した航一郎を弟子に指名。音大卒でそれまで奇術未経験だった彼をわずか一年で育てあげる。
諜報では主に証券詐欺に関わる案件に携わり、度々航一郎を同行させては様々な術を教えた。引退直前、奇術課が危機的状況に追いこまれた案件において、彼女のバディとして動いていた航一郎があえて危険な橋を渡るような行動をとる。それが功を奏し事件は解決に至るも、奇術課の「やり方」とは相容れない解決法であったため、師弟ともに異例の処分を受けることになる。彼女はそんな航一郎の手荒な"餞"を微笑ましく感じていた。
宣言通り日本公演前に退社し、現在の消息は不明である。