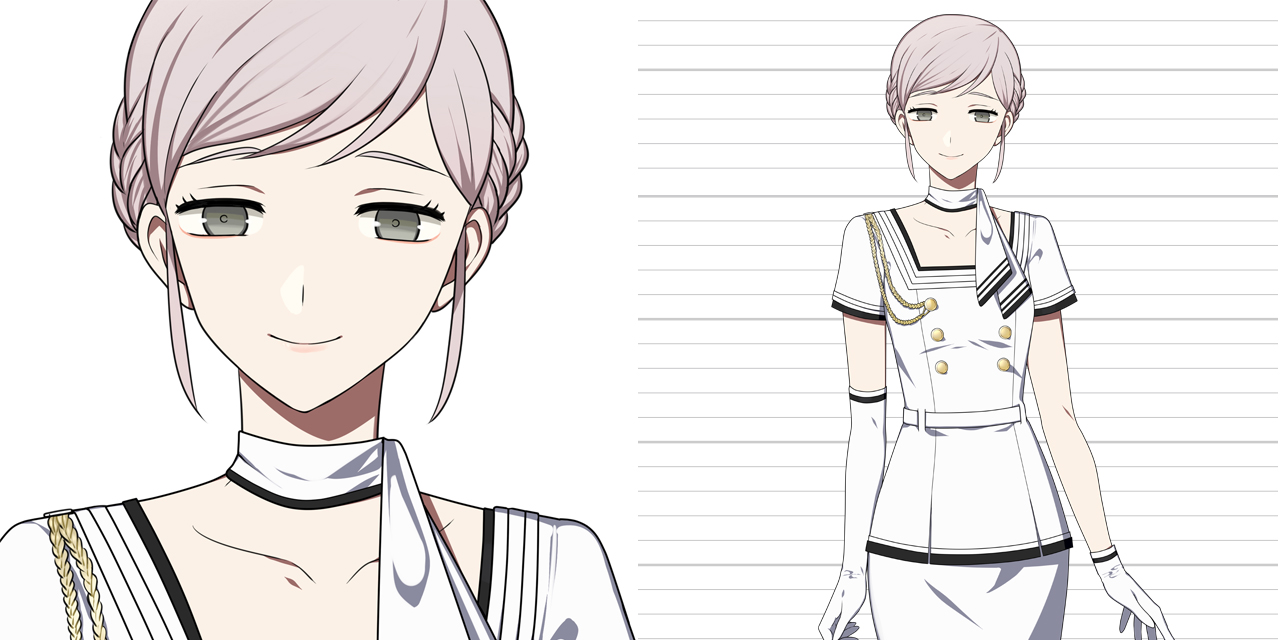 受付ちゃん – CYGNUS.CC's Receptionist | 日本公演で大活躍? 癒し系レセプショニスト
Age 23, 162 cm, 🐖🐖 kg
The gentle and poised receptionist working at the "CYGNUS" brand apparel store, located in Ginza. She's a member of CYGNUS.SA's Beauty Consultancy Division.
Because of her outstanding sales results at her shop in Ginza and her sociable personality she got appointed as CYGNUS.CC's receptionist. She became the on-board receptionist for all Japanese passengers during CYGNUS' 1-year tour in Japan.
At her new position, she takes care of the Japanese on-board announcements and guides the passengers during their stay.
Because of her soft mannerisms and her estrangement from what is often thought of as 'common sense', she is considered to be a little bit "out of it" by her colleagues.
However, in contrast to this rather spacey image, she is also deeply passionate about her work and thus pushes herself further than anyone else. An example of this would be her ability to retain every little detail about a customer after only meeting them once.
As she works in an environment where most of the staff are non-Japanese she often feels a little homesick.
Since Navi and Maya are both Japanese and close to her in age, she frequently drops by Dance Division III to see them. Her visits liven up the division as they are usually accompanied by some kind of trouble or problem to solve.
服飾ブランド「CYGNUS」の銀座店に勤める癒し系美容部員。
店舗での営業成績と人懐こい人柄を評価され、CYGNUS.CCのレセプショニストに任命。日本公演が行われる約1年のあいだ、国内乗客向けの受付スタッフとして働くことになる。
異動後は、客船の日本語アナウンスや乗客への案内を担当。おっとりした口調で話し世間常識に疎いため、同僚たちからは少々ズレた人物だと思われている。そんなイメージとは裏腹に、一度目を通した顧客情報を全て記憶するなど人一倍この仕事への情熱は強い。
船内では社員の殆どが外国人という環境となり、たびたびホームシックに陥っている。日本語が通じ、年齢も近い航一郎や真耶を訪ねて舞踊Ⅲ課に顔を出すこともあるが、同時に様々な問題を持ち込み同課を賑わせている。
Related Links
ILLUSTRATIONS