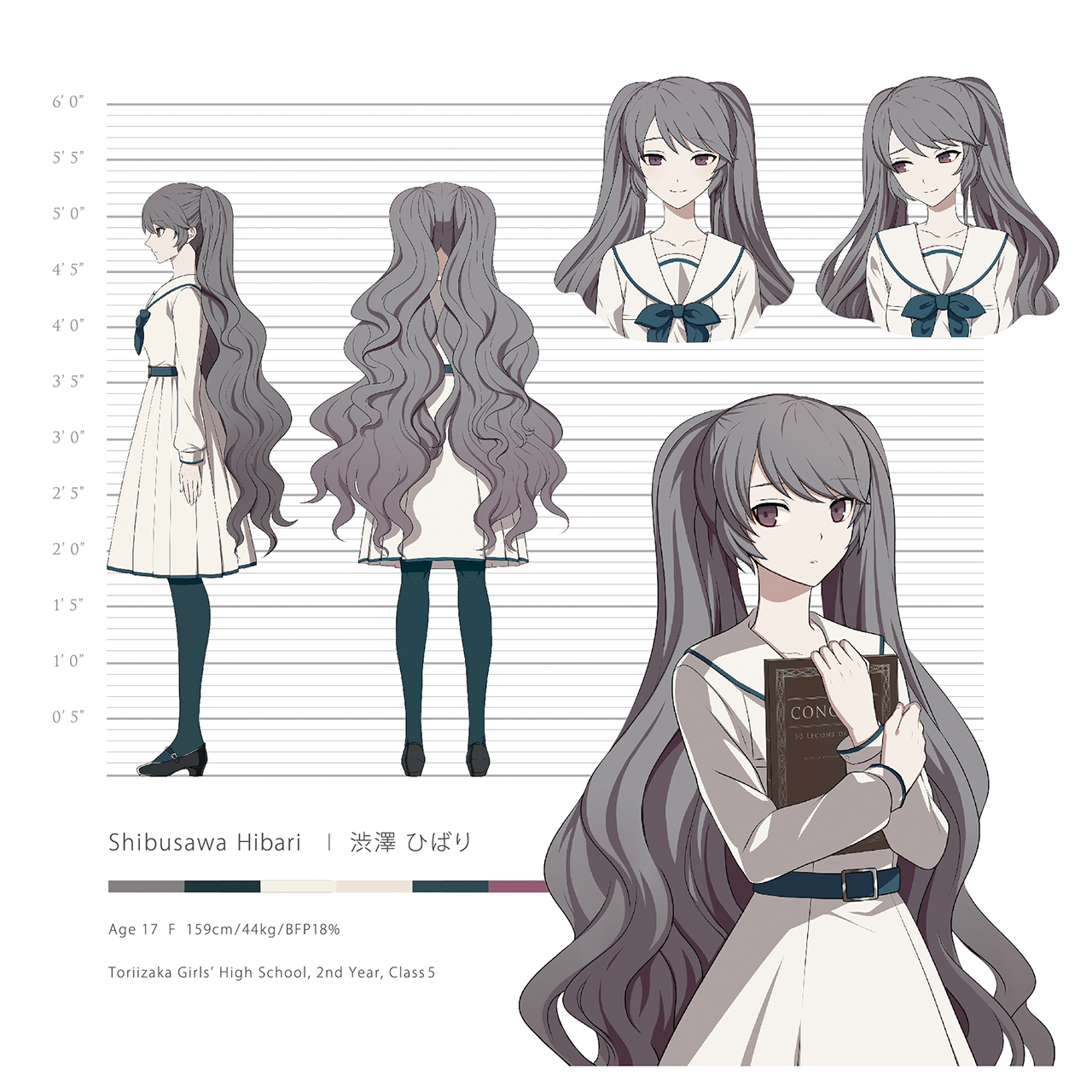 渋澤ひばり – Shibusawa Hibari (現在) | 運命に巻き込まれた、事件の鍵を握る少女
鳥居坂女学院高等部2年5組 – Toriizaka Girls' High School,
Age 17, 159 cm, 44 kg, BFP 18%
The main character of this project.
​​The granddaughter of Chairman Shibusawa, one of the victims of the sevenfolded murder case that took place in Tokyo.
​​Hibari grew up in a difficult environment that made her close off her heart. Singing was one of the only kinds of happiness she knew that pulled her through the day. After meeting 《CYGNUS.CC》's Top Magician, Higashino Kouichirou a.k.a Navi, she slowly became less gloomy and eventually even started to yearn for his presence.
​​However, after the night of the murder incident, Navi disappeared. The last memory he left her with was that of his sad expression during their last meeting.
​​Despite being on the verge of breaking due to all the heavy feelings Navi left her with after his disappearance, Hibari still decides to go look for him. Her search progresses as she continues to collect all the puzzle pieces to complete the truth behind the incident, that night in Tokyo…
Related Links
MUSIQUE – 関連楽曲
PERSONNAGE – 関連人物
ILLUSTRATIONS