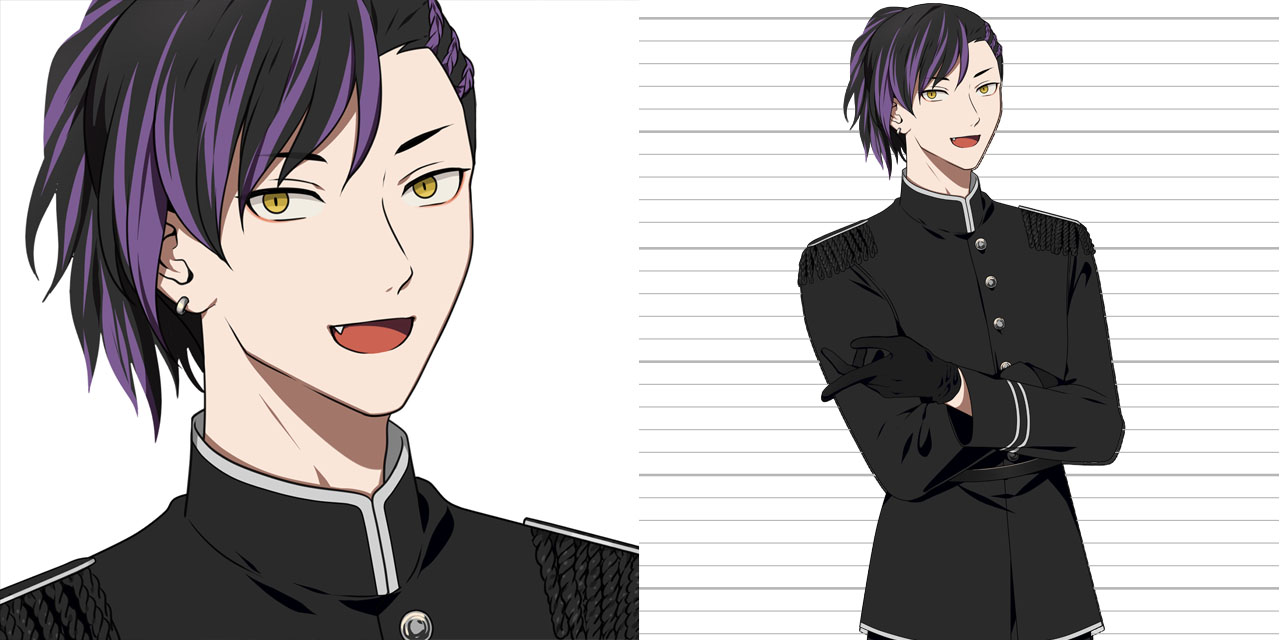 リオ – Lio | 世界を飛び回る一匹狼、豪快ギタリスト
【Musical performance Div.】
Solo Guitarist
Age 24, 182 cm, 68 kg
​​A guitarist who just couldn't conform to the rigid, classical style of the Musical Performance Division and thus left the ship to venture into the world by himself. Taking care of his poor family ever since he was a young boy, Lio is someone to whom hardship is not unfamiliar. Despite all this, he stayed endlessly bright and cheerful. His sport of preference is "skirt-chasing."
​After leaving the ship he has been traveling and performing by himself for a couple of years. That is, until caught the eye of the local mafia in one of these places and got injured.
​He was eventually ordered to come back by one of CYGNUS.CC's superiors.
​​Before the .CC's Japan-tour, Sunnie Ling contacted Lio and he ended up joining her newly established Division, Dance Division III a.k.a the "Problem Child Division." With many years behind him where he had to fend for himself, Lio has accumulated a keen business sense and became a reliable older brother to the Division.
​​Despite Lio and Navi being the same age and musicians to boot, their ways of thinking couldn't be any more different. Though Lio and Navi might clash opinions more than they ever agree on something, they also have a deep respect for one another.
​クラシック演奏者の多い奏楽課に馴染めず、船を飛び出しソロで世界を駆けるギタリスト。底抜けに明るく豪快。貧しい家庭に生まれ少年期から家族を養ってきた苦労人だが、反動で派手な遊びを好む。
​数年間CYGNUS.CCの船を離れ演奏活動をしていたが、ある事情から地元マフィアに睨まれ負傷。​CYGNUS.CC上層部の命で船へ呼び戻されてしまう。
日本公演の前に、かねてより親交の深い凌燕曦(サニー・リン)に声を掛けられ、問題児ばかりが集まる舞踊Ⅲ課に合流。長年の独立経験からビジネス感覚にも優れ、頼れる兄貴分として同課に貢献する。
東篠航一郎とは同じ歳かつ同じ音楽家同士だが、考え方は全くの正反対。なにかと意見が食い違うことも多いが、その一方で互いを認め合ってもいる。